$countries=Array( "AD" => array("AND","Andorra"), "AE" => array("ARE","United Arab Emirates"), "AF" => array("AFG","Afghanistan"), "AG" => array("ATG","Antigua And Barbuda"), "AI" => array("AIA","Anguilla"), "AL" => array("ALB","Albania"), "AM" => array("ARM","Armenia"), "AN" => array("ANT","Netherlands Antilles"), "AO" => array("AGO","Angola"), "AQ" => array("ATA","Antarctica"), "AR" => array("ARG","Argentina"), "AS" => array("ASM","American Samoa"), "AT" => array("AUT","Austria"), "AU" => array("AUS","Australia"), "AW" => array("ABW","Aruba"), "AZ" => array("AZE","Azerbaijan"), "BA" => array("BIH","Bosnia And Herzegovina"), "BB" => array("BRB","Barbados"), "BD" => array("BGD","Bangladesh"), "BE" => array("BEL","Belgium"), "BF" => array("BUR","Burkina Faso"), "BG" => array("BGR","Bulgaria"), "BH" => array("BHR","Bahrain"), "BI" => array("BDI","Burundi"), "BJ" => array("BEN","Benin"), "BM" => array("BMU","Bermuda"), "BN" => array("BRN","Brunei Darussalam"), "BO" => array("BOL","Bolivia"), "BR" => array("BRA","Brazil"), "BS" => array("BHS","Bahamas"), "BT" => array("BTN","Bhutan"), "BW" => array("BWA","Botswana"), "BY" => array("BLR","Belarus"), "BZ" => array("BLZ","Belize"), "CA" => array("CAN","Canada"), "CD" => array("COD","The Democratic Republic Of The Congo"), "CF" => array("CAF","Central African Republic"), "CG" => array("COG","Congo"), "CH" => array("CHE","Switzerland"), "CI" => array("CIV","Cote D'ivoire"), "CK" => array("COK","Cook Islands"), "CL" => array("CHL","Chile"), "CM" => array("CMR","Cameroon"), "CN" => array("CHN","China"), "CO" => array("COL","Colombia"), "CR" => array("CRI","Costa Rica"), "CS" => array("SCG","Serbia And Montenegro"), "CU" => array("CUB","Cuba"), "CV" => array("CPV","Cape Verde"), "CY" => array("CYP","Cyprus"), "CZ" => array("CZE","Czech Republic"), "DE" => array("DEU","Germany"), "DJ" => array("DJI","Djibouti"), "DK" => array("DNK","Denmark"), "DM" => array("DMA","Dominica"), "DO" => array("DOM","Dominican Republic"), "DZ" => array("DZA","Algeria"), "EC" => array("ECU","Ecuador"), "EE" => array("EST","Estonia"), "EG" => array("EGY","Egypt"), "ER" => array("ERI","Eritrea"), "ES" => array("ESP","Spain"), "ET" => array("ETH","Ethiopia"), "EU" => array("EUR","European Union"), "FI" => array("FIN","Finland"), "FJ" => array("FJI","Fiji"), "FK" => array("FLK","Falkland Islands (Malvinas)"), "FM" => array("FSM","Federated States Of Micronesia"), "FO" => array("FRO","Faroe Islands"), "FR" => array("FRA","France"), "GA" => array("GAB","Gabon"), "GB" => array("GBR","United Kingdom"), "GD" => array("GRD","Grenada"), "GE" => array("GEO","Georgia"), "GF" => array("GUF","French Guiana"), "GH" => array("GHA","Ghana"), "GI" => array("GIB","Gibraltar"), "GL" => array("GRL","Greenland"), "GM" => array("GMB","Gambia"), "GN" => array("GIN","Guinea"), "GP" => array("GLP","Guadeloupe"), "GQ" => array("GNQ","Equatorial Guinea"), "GR" => array("GRC","Greece"), "GS" => array("SGS","South Georgia And The South Sandwich Islands"), "GT" => array("GTM","Guatemala"), "GU" => array("GUM","Guam"), "GW" => array("GNB","Guinea-Bissau"), "GY" => array("GUY","Guyana"), "HK" => array("HKG","Hong Kong"), "HN" => array("HND","Honduras"), "HR" => array("HRV","Croatia"), "HT" => array("HTI","Haiti"), "HU" => array("HUN","Hungary"), "ID" => array("IDN","Indonesia"), "IE" => array("IRL","Ireland"), "IL" => array("ISR","Israel"), "IN" => array("IND","India"), "IO" => array("IOT","British Indian Ocean Territory"), "IQ" => array("IRQ","Iraq"), "IR" => array("IRN","Islamic Republic Of Iran"), "IS" => array("ISL","Iceland"), "IT" => array("ITA","Italy"), "JM" => array("JAM","Jamaica"), "JO" => array("JOR","Jordan"), "JP" => array("JPN","Japan"), "KE" => array("KEN","Kenya"), "KG" => array("KGZ","Kyrgyzstan"), "KH" => array("KHM","Cambodia"), "KI" => array("KIR","Kiribati"), "KM" => array("COM","Comoros"), "KN" => array("KNA","Saint Kitts And Nevis"), "KR" => array("KOR","Republic Of Korea"), "KW" => array("KWT","Kuwait"), "KY" => array("CYM","Cayman Islands"), "KZ" => array("KAZ","Kazakhstan"), "LA" => array("LAO","Lao People's Democratic Republic"), "LB" => array("LBN","Lebanon"), "LC" => array("LCA","Saint Lucia"), "LI" => array("LIE","Liechtenstein"), "LK" => array("LKA","Sri Lanka"), "LR" => array("LBR","Liberia"), "LS" => array("LSO","Lesotho"), "LT" => array("LTU","Lithuania"), "LU" => array("LUX","Luxembourg"), "LV" => array("LVA","Latvia"), "LY" => array("LBY","Libyan Arab Jamahiriya"), "MA" => array("MAR","Morocco"), "MC" => array("MCO","Monaco"), "MD" => array("MDA","Republic Of Moldova"), "ME" => array("MNE","Montenegro"), "MG" => array("MDG","Madagascar"), "MH" => array("MHL","Marshall Islands"), "MK" => array("MKD","The Former Yugoslav Republic Of Macedonia"), "ML" => array("MLI","Mali"), "MM" => array("MMR","Myanmar"), "MN" => array("MNG","Mongolia"), "MO" => array("MAC","Macao"), "MP" => array("MNP","Northern Mariana Islands"), "MQ" => array("MTQ","Martinique"), "MR" => array("MRT","Mauritania"), "MT" => array("MLT","Malta"), "MU" => array("MUS","Mauritius"), "MV" => array("MDV","Maldives"), "MW" => array("MWI","Malawi"), "MX" => array("MEX","Mexico"), "MY" => array("MYS","Malaysia"), "MZ" => array("MOZ","Mozambique"), "NA" => array("NAM","Namibia"), "NC" => array("NCL","New Caledonia"), "NE" => array("NER","Niger"), "NF" => array("NFK","Norfolk Island"), "NG" => array("NGA","Nigeria"), "NI" => array("NIC","Nicaragua"), "NL" => array("NLD","Netherlands"), "NO" => array("NOR","Norway"), "NP" => array("NPL","Nepal"), "NR" => array("NRU","Nauru"), "NU" => array("NIU","Niue"), "NZ" => array("NZL","New Zealand"), "OM" => array("OMN","Oman"), "PA" => array("PAN","Panama"), "PE" => array("PER","Peru"), "PF" => array("PYF","French Polynesia"), "PG" => array("PNG","Papua New Guinea"), "PH" => array("PHL","Philippines"), "PK" => array("PAK","Pakistan"), "PL" => array("POL","Poland"), "PR" => array("PRI","Puerto Rico"), "PS" => array("PSE","Palestinian Territory"), "PT" => array("PRT","Portugal"), "PW" => array("PLW","Palau"), "PY" => array("PRY","Paraguay"), "QA" => array("QAT","Qatar"), "RE" => array("REU","Reunion"), "RO" => array("ROM","Romania"), "RS" => array("SRB","Serbia"), "RU" => array("RUS","Russian Federation"), "RW" => array("RWA","Rwanda"), "SA" => array("SAU","Saudi Arabia"), "SB" => array("SLB","Solomon Islands"), "SC" => array("SYC","Seychelles"), "SD" => array("SDN","Sudan"), "SE" => array("SWE","Sweden"), "SG" => array("SGP","Singapore"), "SI" => array("SVN","Slovenia"), "SK" => array("SVK","Slovakia (Slovak Republic)"), "SL" => array("SLE","Sierra Leone"), "SM" => array("SMR","San Marino"), "SN" => array("SEN","Senegal"), "SO" => array("SOM","Somalia"), "SR" => array("SUR","Suriname"), "ST" => array("STP","Sao Tome And Principe"), "SV" => array("SLV","El Salvador"), "SY" => array("SYR","Syrian Arab Republic"), "SZ" => array("SWZ","Swaziland"), "TD" => array("TCD","Chad"), "TF" => array("ATF","French Southern Territories"), "TG" => array("TGO","Togo"), "TH" => array("THA","Thailand"), "TJ" => array("TJK","Tajikistan"), "TK" => array("TKL","Tokelau"), "TL" => array("TLS","Timor-Leste"), "TM" => array("TKM","Turkmenistan"), "TN" => array("TUN","Tunisia"), "TO" => array("TON","Tonga"), "TR" => array("TUR","Turkey"), "TT" => array("TTO","Trinidad And Tobago"), "TV" => array("TUV","Tuvalu"), "TW" => array("TWN","Taiwan Province Of China"), "TZ" => array("TZA","United Republic Of Tanzania"), "UA" => array("UKR","Ukraine"), "UG" => array("UGA","Uganda"), "US" => array("USA","United States"), "UY" => array("URY","Uruguay"), "UZ" => array("UZB","Uzbekistan"), "VA" => array("VAT","Holy See (Vatican City State)"), "VC" => array("VCT","Saint Vincent And The Grenadines"), "VE" => array("VEN","Venezuela"), "VG" => array("VGB","Virgin Islands"), "VI" => array("VIR","Virgin Islands"), "VN" => array("VNM","Viet Nam"), "VU" => array("VUT","Vanuatu"), "WS" => array("WSM","Samoa"), "YE" => array("YEM","Yemen"), "YT" => array("MYT","Mayotte"), "YU" => array("SAM","Serbia And Montenegro (Formally Yugoslavia)"), "ZA" => array("ZAF","South Africa"), "ZM" => array("ZMB","Zambia"), "ZW" => array("ZWE","Zimbabwe"), "ZZ" => array("RES","Reserved"), ); ?>
Multiply Web Traffic & Boost Sales
Pick any Plan below or Buy a Combo Pack to Save BIG!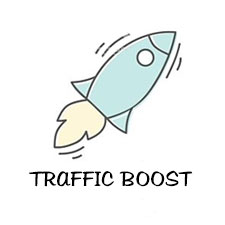 120,000 Twitter Blast
We Will Tweet Your Message To 120,000 Amazingly Wonderful Followers On Twitter For 7 Days
We will tweet a link to your site, fund raising, books, Kickstarter, ebooks, fashion products, girl products, gamers, design services, SEO, sports, websites, music site, blogs, parody accounts, events, mobile apps (Android + iOS), weight loss programs, teenager products, dating sites, non profit organizations, etc.
Get Amazing Exposure!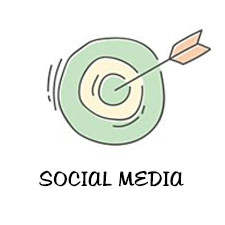 30,00,000 Social Marketing Campaign
We Will Do Website Social Campaigns To 30,00,000 Social Fans Followers For Visitors Traffic
We will make many campaigns at the same time, and promote your Site/Link until get at least 2300-2600 Visitors/Traffic. All are From Top Social Sites as mentioned.
Welcome to this Social Media Service which will help your website or link get alot of visitors from Top Sites.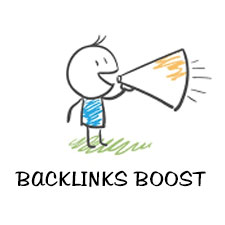 2000 Article Submission
We Will Submit Your Content To 2000 Article Submission Directories
We will submit your site to around 2000 article directories and will give you 400+ verified and approved links.
You can provide your own content to submit or we can scrap and spin for you for free.
Article submission is very helpful for SEO and rankings, this service will boost your rankings.
SAVE BIG!
All of the above for just $156$136 one time for you.
Live report will be provided ON completion.
Note: There are no other hidden costs or charges whatsoever.