List your business and get free sales leads today!
Business to Business Listings.
---
---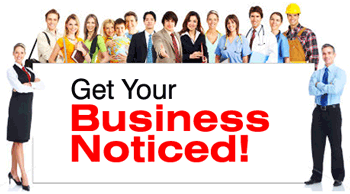 Top Website Listing
http://www.novgroup.com
Winnipeg web development and design, turn-key software solutions and custom web applications. Contact us today. We'll help you harness the power of the internet and put the web to work for you!
http://www.yaga.co.in
Yaga, Processional web & Business Solutions firm turns now its seventh winning years in all fields of advertising and promotion. We deliver winning content and advertising solutions to various type of firms and our strategy coincide with client's aim through the relationship and idea transfer. We understand the need and the right solution in various area of advertising like Web solutions , Brochures, Multimedia presentations and Branding concepts starting from the creation of logos and titles. Yaga involves in Software fields with full fledged software including School Management software, Hospitals & Hotel management software. Fully customerisable software for any fields are our specialty. We involved in Web promotion field for the past five years. From Email marketing campaigns, SEO, Targeted traffic, Pay-per View and PPC programs are provided according to the requirements of customers.