List your business and get free sales leads today!
Business to Business Listings.
---
---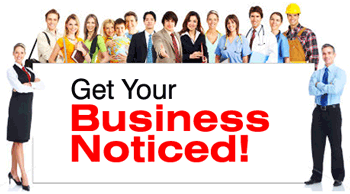 Top Website Listing
http://www.telordesign.com
L'agence web telorDesign est une entreprise québécoise de conception de site web, promotions et design graphique. Cette agence web vous offres un site web de qualité au design unique. Pour être assurer que votre public cible puisse utiliser et trouver votre site, l'agence web telorDesign travail sur l'ergonomie, l'interactivité et le référencement de votre site web. Un site web clé en main qui vous facilitera la tâche.
http://creativedesignstexas.com
For all you graphic design needs choose Creative Designs. Do you need a graphic designer who can produce quality custom website; we are the company for you.
http://www.multiwebdigital.com.br
Marketing Digital é nosso DNA. Campanhas de e-mail marketing, redes sociais, SEO, criação de sites.
http://demisnet.com
Make money online working from home.
http://www.ecomputes.com
Discount web hosting, web hosting coupons, web hosting directory, web hosting reviews